Wed, Feb 28, 2018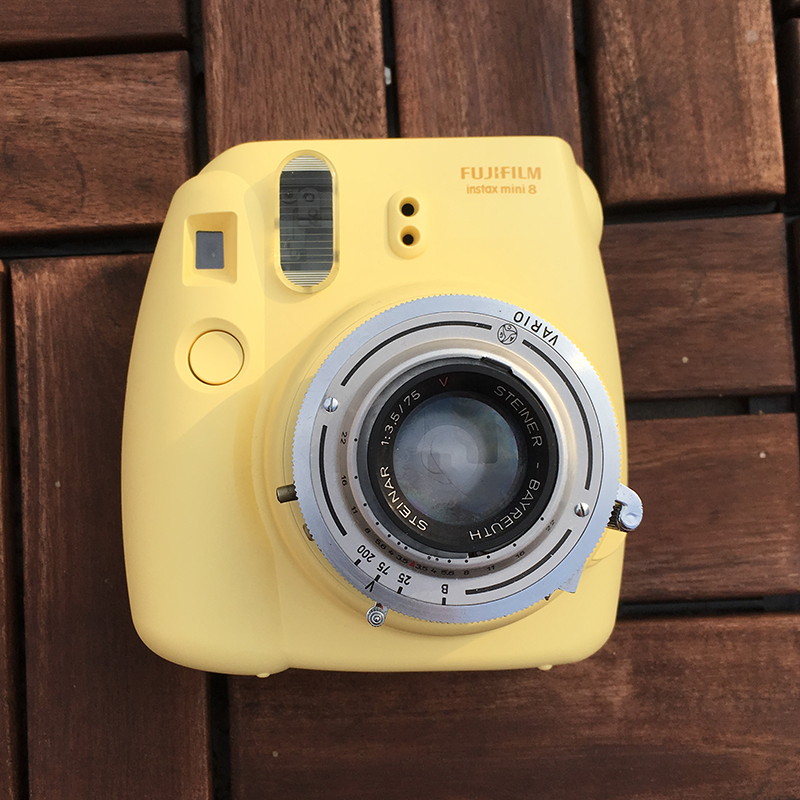 Meet the Instax-Paxina, with a 75mm, f/3.5 lens!
The idea of an "instant film back" for large format cameras has been explored before, but I thought it would be exciting to try the opposite - to mount a medium format lens and shutter onto an Instax instead.
The process would (ideally) involve removing only the optical elements and the shutter from the Instax, while preserving the rest of its functionality, so that the camera is still able to process and develop the exposed film.