Wed, Jul 18, 2018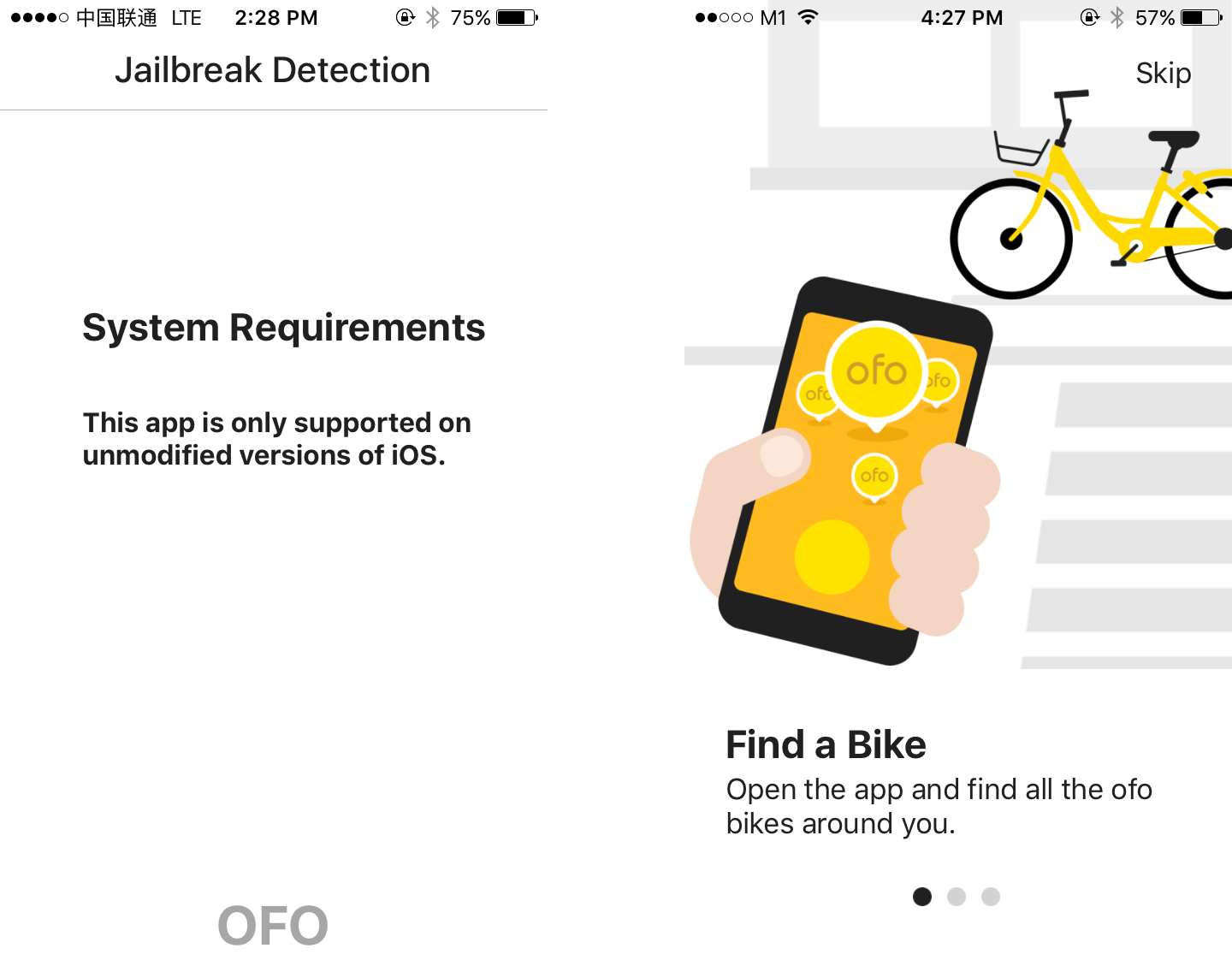 Previously, I could not use ofo's app due to their rather aggressive jailbreak detection.
While in Shenzhen, I could not use ofo's bike-sharing app as they presumed my iPhone to be jailbroken. The app was not strictly wrong - my iPhone once used a non-persistent tethered jailbreak. However, the iPhone's bootchain integrity was restored after rebooting, and only Apple-approved code were permitted to execute.
I was determined to take a stab at this issue when I returned, as other apps that implemented jailbreak lock-out functions such as WeChat still ran fine on my phone. I had a hunch that the detection code looked for files (or results of files) that shouldn't exist in a jailed device, as jailbreaking allows mounting of the root partition / as read-write.