Fri, Oct 27, 2017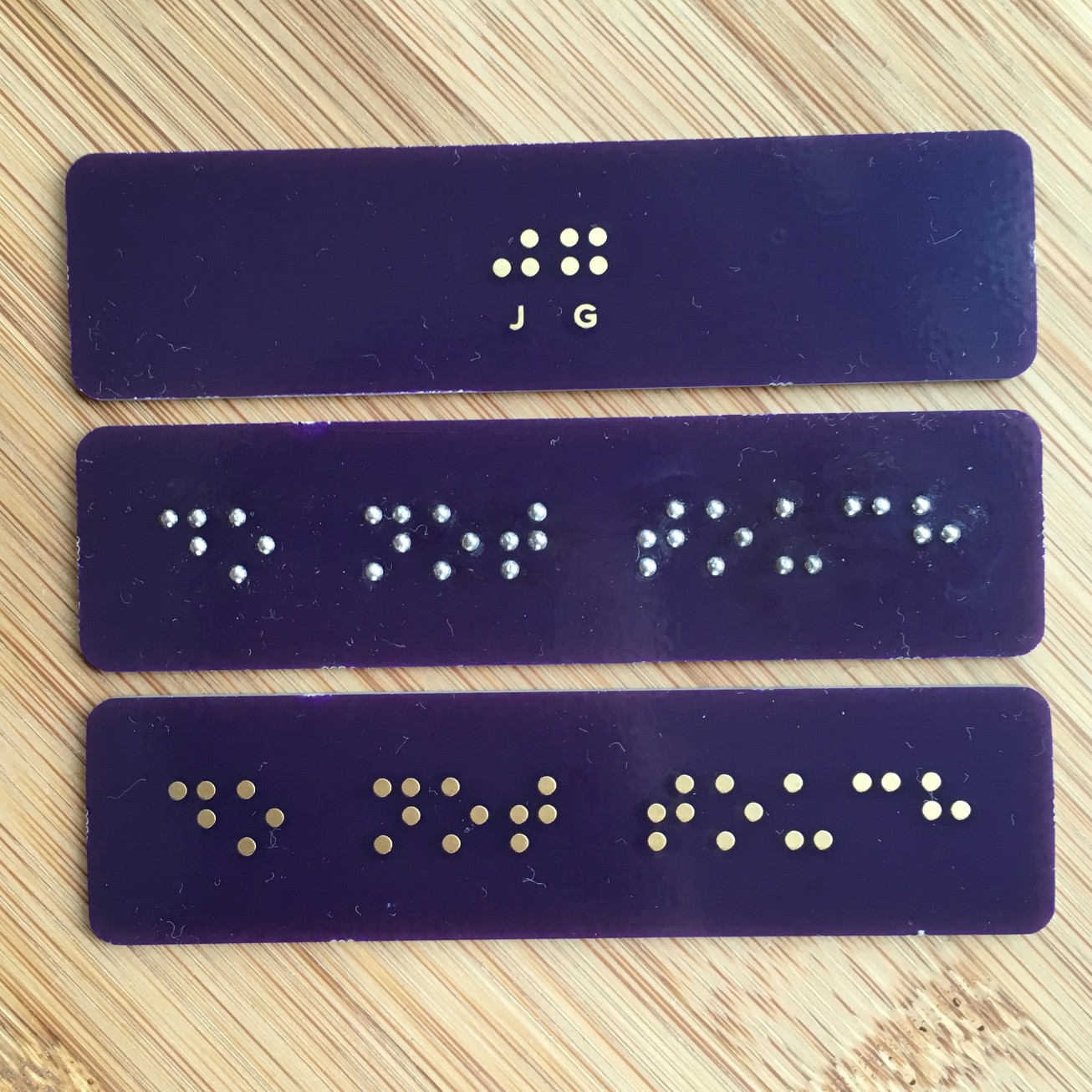 This was designed and processed in the comfort of home! Hopefully this technique may enable more people to improve accessibility for the visually impaired.
A while ago, I passed some damaged Braille signs and felt that repairing them may be difficult or infeasible. It led me to wonder about how one could go about building a Braille signage. Typical commercial approaches involve:
Accurately punching sheet metal
Pressing (and binding) metal bearings into plastics
While working on PCBs, I also noticed that solder tends to form a prominent bead on round pads. I decided to design, order and build a bunch of Braille PCB signs as an experiment, and so far it appears to be excellent!