Sat, Jul 1, 2017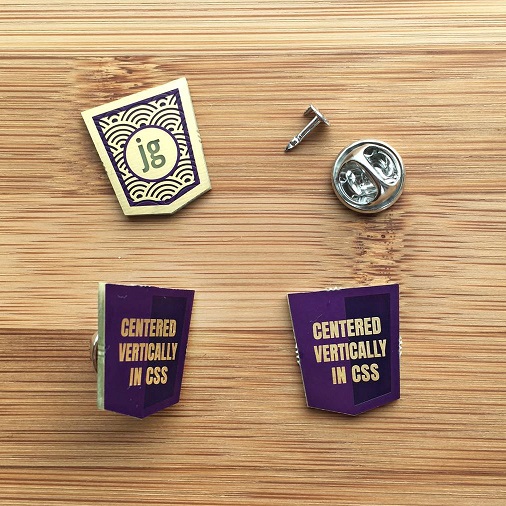 Shiny..
A while ago, I chanced upon a satirical "boy scout badge" featuring the text "Centered vertically in CSS" by @mrgan.
I had little experience with fabric, but building a lapel out of PCB seemed like something that might just work. PCBs are typically built with extremely high tolerances for its copper and mask layers and still acceptably accurate for the silkscreen.
Hopefully this post documenting my build process will be helpful if you'd like to give PCB lapel designs a shot!