Thu, Sep 20, 2018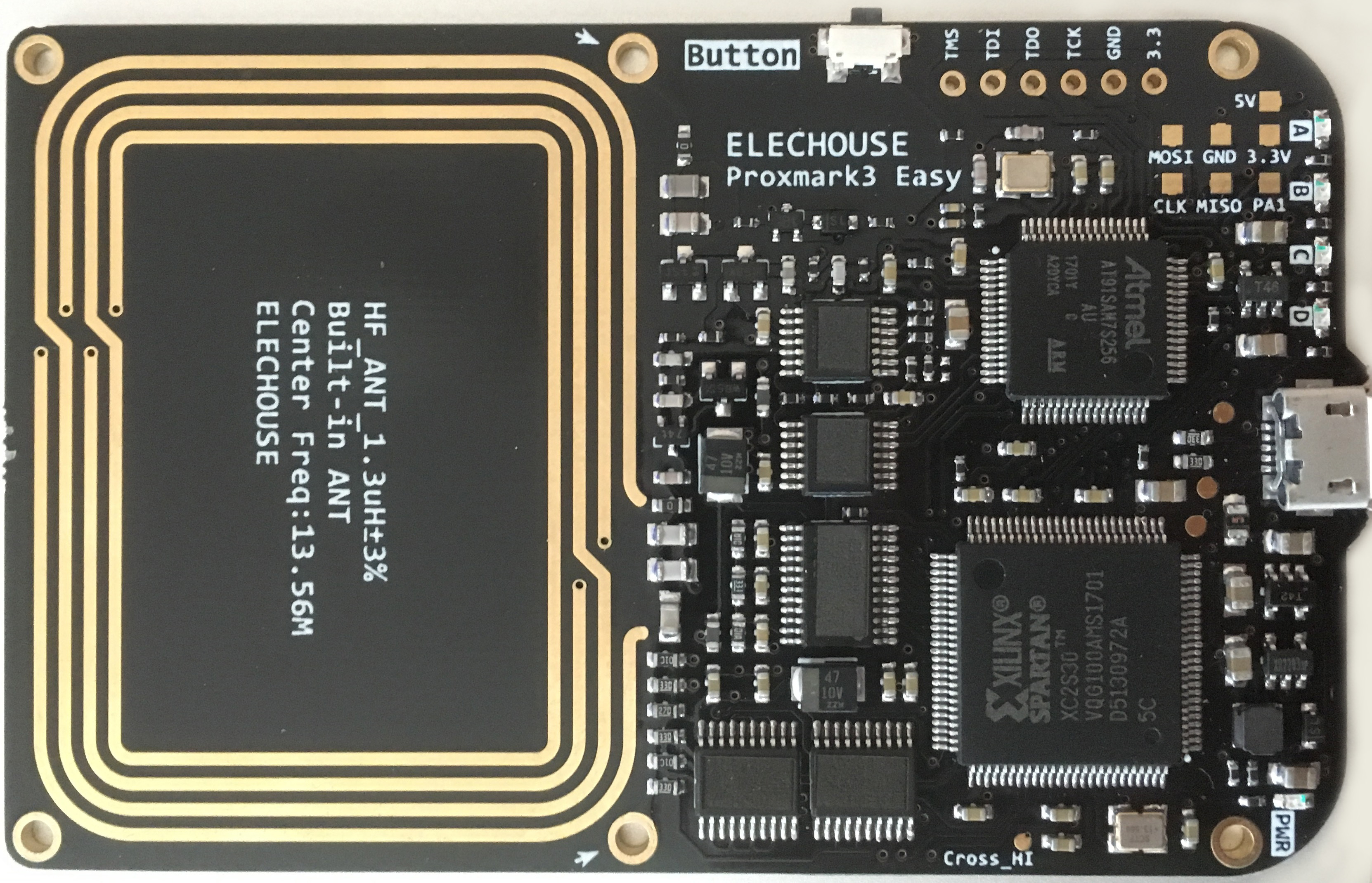 Proxmark3 is an open-source RFID swiss-knife which can be used to sniff, duplicate and emulate different cards on both high frequency (13.56MHz) and low frequency (~125KHz).
The project consists of three significant parts:
Client software running on a computer to handle heavier calculations, storage, and communicate with the device firmware
Device firmware that runs on the AT91SAM7. Also includes a FPGA bitstream that is automatically uploaded.
Hardware that typically includes the AT91SAM7, FPGA and RF frontend. Some variants contain connectors so that the antennas can be swapped.
Chinese Proxmark3 devices have sprung up at ~US$65, but there are some caveats for this incredibly low price which we will discover in a bit.